Home
Now available: Wahoo Sam Crawford
He has more hits than Rogers Hornsby. He drove in more runs than Mickey Mantle. He scored more runs than Joe DiMaggio. He stole more bases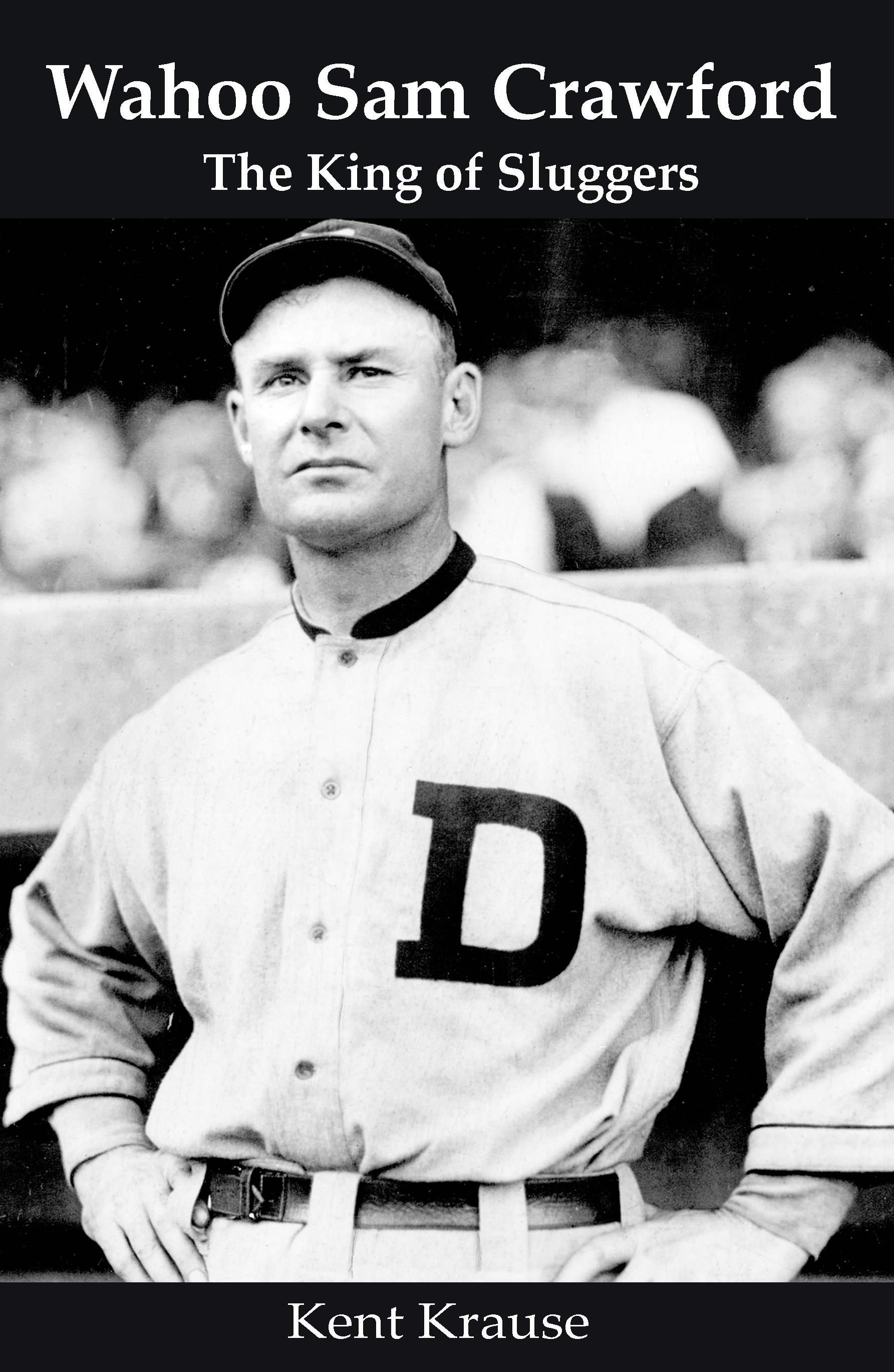 than Willie Mays. He hit more triples than every other big league ballplayer, past or present.
During his 19-year major league career, fans, sportswriters, and other players regarded him as the hardest hitter in the game. And yet, after hanging up his spikes he was soon forgotten. Historians labeled him as just a talented member of Ty Cobb's supporting cast. Though he eventually took his rightful place in Cooperstown, he remained unappreciated—obscured by the shadows cast by his more famous contemporaries.
Now his story is told. Learn about the most feared power hitter of the Deadball Era: his epic achievements with the bat, his contributions to the game's early history, and his role in elevating baseball's prominence in the early 1900s.
Step into the batter's box with Wahoo, Sam Crawford, the King of Sluggers!
"Wahoo Sam Crawford! Who could think of a better name for an old-time baseball player? And now Kent Krause offers us a four-bagger biography of this son of the Nebraska prairies, who, in an age of lopsided, discolored spitballs, was baseball's premier slugger. A must read for baseball history buffs everywhere."
Benjamin G. Rader, author of Baseball: A History of America's Game, 4th ed.
---
Wahoo Sam Crawford is available as a paperback and a Kindle e-book.
Check out Kent Krause's Author Page on Facebook.