Home
Now available: Sunny Jim Bottomley
Baseball in the 1920s reached new heights as America's game. Among the most popular diamond heroes of this decade was a small-town kid with a cocked cap and a friendly smile. Sunny Jim Bottomley emerged from Branch Rickey's early farm system to play first base for the St. Louis Cardinals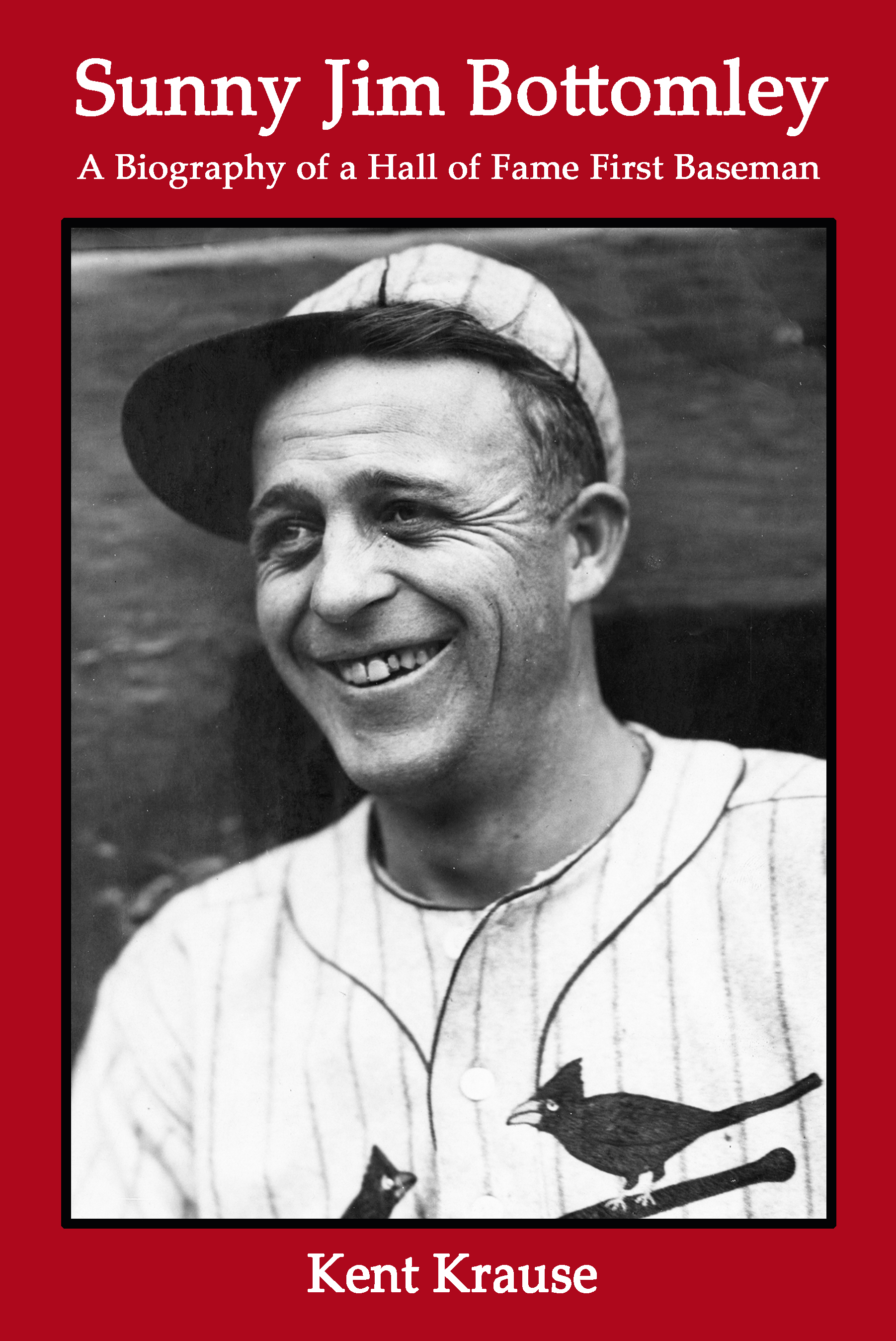 .
He dazzled fans with his hitting exploits, including a record-setting 12 RBI in a single game and an MVP season with statistics that have never been matched. He became one of baseball's top run producers, averaging more than 100 RBI a year over his first 12 full seasons. Beyond his success at the plate, Sunny Jim elevated his teammates with his optimism and encouraging clubhouse presence.
Though Bottomley gained enshrinement in Cooperstown in 1974, many of his accomplishments have faded from memory with the passage of time. This biography draws Sunny Jim back into the spotlight. Learn about the affable slugger with the fearsome bat. Follow his career as he helps transform the Cardinals from also-rans to contenders. Journey back a century to take the field with one of the first great players to wear the birds on the bat.
"Kent Krause has done it again! In this instance, a masterful biography of Sunny Jim Bottomley, a heretofore mostly forgotten key player in the rise of the St. Louis Cardinals as the National League's predominant team in the 1920s and 1930s."
Benjamin G. Rader, author of Baseball: A History of America's Game, 4th ed.
---
Sunny Jim Bottomley is available as a paperback and a Kindle e-book.
Check out Kent Krause's Author Page on Facebook.